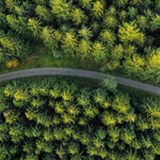 BP published their latest sustainability report during the current global health crisis.
The coronavirus (COVID-19) pandemic is having a huge impact on people's lives and many industries, Where they can, BP has been making its own contribution help deal with the virus and teams throughout the world have been playing their part where possible.
"2019 already seems a long time ago, but many of the changes we were planning then, and which we announced on the 12 February, are more important today than ever.
In our latest report we set out our new purpose and ambition to get to net zero by 2050 or sooner and to help the world get to net zero. Operating sustainably is inherent in our purpose and we discuss our progress in key areas relating to: climate change and the energy transition, safety, society and doing business responsibly."
Highlights from the 2019 Sustainability Report include:
•
Achieving sustainable emissions reduction target six years ahead of schedule.
•
Reducing recorded injury frequency by 16%.
•
Committing $84 million to support sustainable development in local communities.
•
Launching new BP labor rights and modern slavery principles.
•
Increased the proportion of women in the workforce to 38%.
To read the full report, please visit: https://www.bp.com/en/global/corporate/sustainability.html.