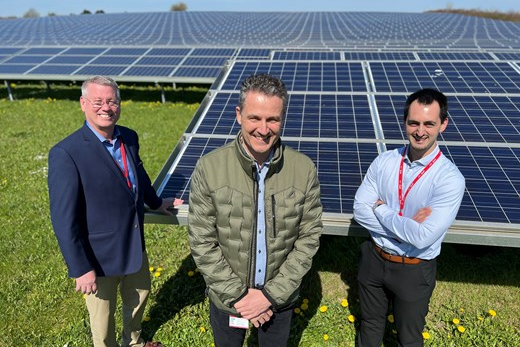 With an eye toward achieving their global decarbonization goals, Danfoss North America recently signed a power purchase agreement with CIG Capital, a U.S.-based project financing firm, to purchase about 75 MW of solar power from a solar farm in Texas, starting in 2025. The initial agreement term is 12 years, allowing Danfoss to fully replace its annual electricity usage in North America with green energy through at least 2037. 
The new agreement will provide Danfoss with green certificates, signifying that they are supplying the North American electrical grid with the full amount of green electricity needed to power all 24 factories and 36 locations in North America, and will reduce Danfoss' carbon footprint in the region by 75%. 
CIG Capital will be building the six square mile farm in the panhandle region of Texas. Groundbreaking is scheduled for November of 2023, with the farm becoming fully operational by the spring of 2025. The solar farm capacity is projected to be 509 MW of solar power, of which Danfoss will utilize 15 percent. 
The next focus for Danfoss in its decarbonization journey will be on reducing and reusing energy across its North America locations, employing various Danfoss technologies, such as oil-free, variable-speed compressors and other heating and cooling solutions that support heat recovery and energy efficiency. 
This agreement marks another milestone toward commitment to decarbonize operations by 2030.
Courtesy of Danfoss.