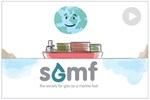 The Society for Gas as a Marine Fuel (SGMF) has released a video explaining why Liquified Natural Gas (LNG) is currently the only viable solution available that can cut emissions from deep-sea shipping.
The video describes how LNG can provide a clear pathway to fuels that will enable the industry to meet the International Maritime Organization's target to reduce greenhouse gas (GHG) emissions by at least 50% by 2050.
The disruption being caused by the COVID19 pandemic highlights the crucial role of shipping in enabling global trade, with governments working to safeguard supply chains for essential goods. Given this fundamental role in trade, reducing emissions from shipping is critical. Shipping currently represents around 3% of total global emissions. That contribution could change significantly as other sectors switch to renewables if the shipping fuel mix remains unchanged.
Watch the video online here: https://bit.ly/2UvL9RA
Press Release Courtesy of WAKE Media.