Bonney Forge continually improves, expands, and 
optimizes its manufacturing and process capabilities for advanced fugitive emission control. The company is championed as one of the first valve manufacturers to develop and implement products and testing procedures for emission reduction in flow control products and industrial applications.
Fugitive Emissions Journal recently spoke with Bonney 
Forge's Managing Director of Bonney Forge Europe (BFE), Antonio Sonzogni; Vice President of Product Engineering, Specialties and China Operations, Paul Heald; Vice President, Valve Products and Business Development – Southwest Region, Steve Thomas; and Director of Sales Engineering and Valve Projects, Tim Harrigan, to discuss the company's ongoing commitment to delivering complete valve solutions for effective fugitive emission control.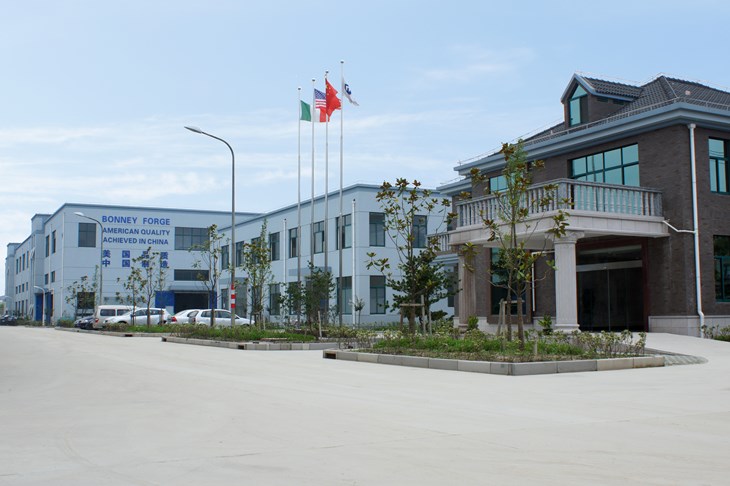 Ahead of the Curve
For decades, Bonney Forge has strived to create the best, 
and most comprehensive flow control solutions for their customers. With detailed attention to customer needs, product quality and market trajectory, Bonney Forge has
achieved manufacturing excellence by consistently providing 
superior valve products to the industrial community. Bonney Forge as a member of standards committees, including ASME and API, has paved the way for low emission (Low-E) valve manufacturing. As an early adopter of the standards imposed by environmental protection agencies, the company has remained ahead of the curve.
By being readily involved in the creation of the regulations 
affecting the industry, the company has been set apart from their competitors. "There was an understanding that requirements were going to change even before they were implemented as we started taking action in late 2009," reflected Harrigan. In 2011 Bonney Forge had low emission, compliant valves on the shelves, before initial API 624 valve requirements were released to the public in 2014. "API 624 requirements were made mandatory in 2015, however, Bonney Forge has been testing valves since 2010 at five times the number of testing cycles that API 624 requires, with a leakage rate of less than 50 ppm," said Heald.
Complete Low-E Solutions
The company is well known for manufacturing forged 
steel valves, cast steel valves, forged fittings, branch connections and other related products to satisfy even the most stringent process equipment needs. The complete forged and cast valve product lines is subject to validation and third-party testing for both API 622 and API 624. Bonney Forge specially developed packing for fugitive emissions, known as Bonney Forge Eco-Seal®, is specifically designed for use with Bonney Forge Low-E compliant valves. This true low emission graphitic packing is made of 99% pure graphite and comes standard in all forged and cast steel valves. When subject to API 622 (packing type test) and API 624 (valve type test), Bonney Forge Eco-Seal® produces fugitive emission test results of less than 100 ppm. "Often we see an emission output of less than 20 ppm," commented Harrigan. What sets the packing apart, is the constant research and improvement of the product. "Design, Optimization, Performance are the three key factors by which Bonney Forge Eco-Seal® is evaluated. Bonney Forge Eco-Seal® is continually being improved to better its performance well beyond industry standard requirements," said Harrigan. "The key is that you do not have to put such a load on the packing itself. You can reduce the torque required so the valve operates properly, while simultaneously achieving the fugitive emissions reduction you are looking for," said Thomas.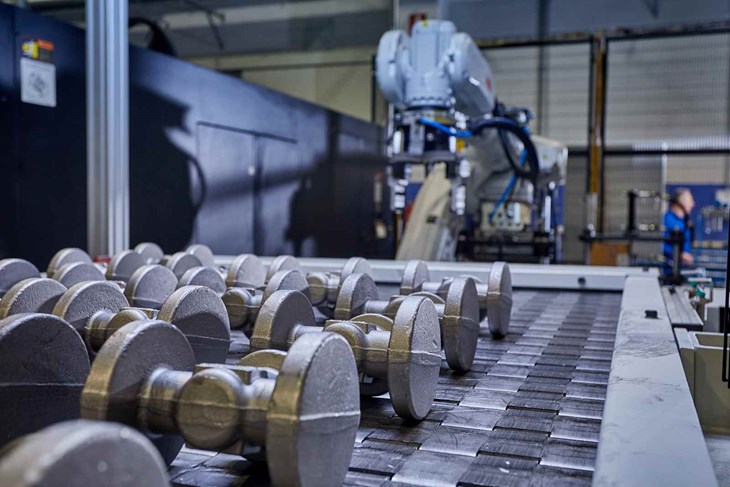 Global Quality to Depend on
Bonney Forge's Low-E valve solutions are available 
worldwide, as the company harnesses best practices from their global manufacturing facilities in North America, Europe, and Asia. Recently the company merged their Italian forge shop with the main manufacturing facility. This move will allow for the further expansion of the shop, previously limited by a former residential location. "We are now fully operational with the forge shop integrated in the same location as the main machining facility," said Sonzogni. In addition, a new automated heat treat facility will allow products to be custom tailored to meet any customer's specific temperature requirements. "Heat treatment is a difficult and complex process that offers us a unique and new opportunity to enhance flexibility for our customers," Sonzogni commented. To Bonney Forge, the ability to control all aspects of the production process is high on the company's priority list in order to ensure that quality is consistent across the world, and the integration of these locations will further this effort. Quality assurance is another top priority for Bonney Forge and as a result, the company has back-integrated manufacturing and testing facilities to best control their processes. By controlling all aspects such as forging, casting, machining, assembly, and testing, quality control is kept at the highest standards. All Bonney Forge products are manufactured and tested in strict accordance to ASTM, ASME, API, ISO, and other global industry codes. Using the latest technologies in automation and remote monitoring systems, valve orders are handled with a high level of expertise that guarantees each product meets the required specifications. "Automation is a key driver in manufacturing repeated quality products, with frequent hands-on process auditing," commented Harrigan.
To deliver the same product quality across the globe, 
Bonney Forge's China facility has been upgraded with new automation, remote monitoring, and machining technologies. "In Shanghai we have improved our manufacturing processes and added a lot of new machining and automatic test equipment," said Heald. "We have an automated testing environment rather than manual. It is operated manually, but whether the product has passed or failed will be determined and displayed by the test equipment." Bonney Forge continues to invest in their facilities and state-of-the-art equipment to ensure the consistent quality their global customers rely on.
Consistent Testing is Key to Quality
Stringent testing processes and monitoring practices are 
the foundation for consistent quality. To meet international standards, Bonney Forge has the latest ISO 9001 certified facilities and systems. In addition, every facility adheres to its country-specific regulatory and licensing mandates.
Every Bonney Forge valve is subject to hydrostatic and 
pneumatic testing. The hydrostatic test uses water to check the valve pressure boundary and closure per API 598 and other international test standards. The pneumatic test uses an inert gas or dry air. "We have a 100% test rate. One of our key mottos is, It must be tested before it goes out the door," said Harrigan. 
Bonney Forge employs a triple redundant system when testing. "We conduct ASME B16.34 special class testing
every time we make a casting pattern or forging 
die so we can review samples, which must 100% pass the acceptance criteria. As it relates to cast steel valves, we also conduct non-destructive examination testing randomly based on casting quantities that we receive from the foundry. When we receive forged steel or cast steel valves in containers here at our US manufacturing
facility, randomly selected valves are sent to a third-party 
for further examination and testing including 100% RT of the complete casting, for cast steel valves" explained Heald. "The qualification work we do is beyond what is required by API, and the utilization of qualified third party testing companies ensures unbiased results. All of our valves are subject to continuous, rigorous testing."
Random sample emissions tests are conducted on 
valves as they are received, "this provides us a baseline performance for continuous improvement of the valves," said Harrigan. "The sample set is inspected in a test bunker with helium detecting equipment for further research and development," Harrigan continued. This type of advanced testing allows Bonney Forge to offer customers with specific FE requirements utilizing advanced testing options in-house.
Another well received customer-driven option is the Fast 
Track program which is designed for customers who require a quick turnaround, from order to delivery. When a customer requires a valve to be made with specialty materials, Bonney Forge uses their large inventory to supply it quickly. The company runs the program from both their forged and cast manufacturing facilities, which ensures a shorter lead time. "The Fast Track program offers our customers a level of comfort when they need something quick, and they do not have to go outside of their Approved Manufacturer's List (AML) to find a valve to suit the application," said Thomas. Bonney Forge always strives for customer satisfaction at all levels of the manufacturing process – from engineering, to testing, to delivery and support.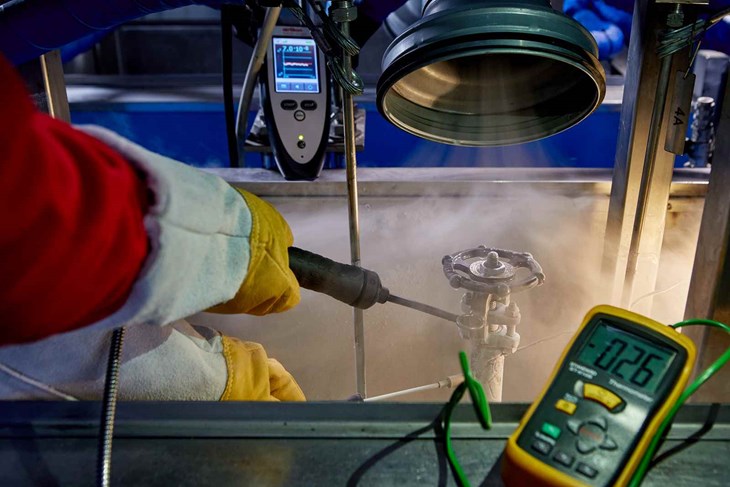 Educating for the Future
Bonney Forge continues to provide innovative solutions 
and help inform the valve community on mediating and curbing fugitive emissions. "Information is the key to quality. This begins with effectively training our team and keeping them abreast of any changes regarding specifications, products, and standards," said Thomas. "Knowledgeable and informed team members translates to satisfied customers. We strive strive to develop a partnership with our customers because they need us, and we need them. Without each other, we could not be successful." The company maintains a committed approach to sustainability and is always looking for innovative ways to reduce their fugitive emissions and energy footprint. As Bonney Forge invests in their people and facilities, they solidify their success for the years to come.