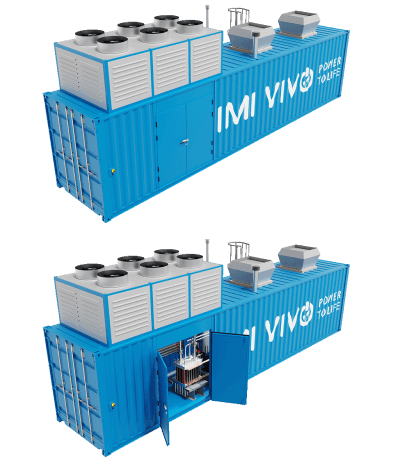 With experts predicting that hydrogen uptake must triple to meet global decarbonisation targets, IMI Critical Engineering has expanded its breakthrough technology portfolio and launched a proton exchange membrane (PEM) electrolyser that generates green hydrogen from renewable energy sources.
Certification experts DNV have recently warned that hydrogen will only make up 5 percent of the worldwide energy mix by 2050. This falls far below the 15 percent requirement defined in the 2015 Paris Agreement, which formed part of a wider commitment to transform the global energy landscape by 2050 to keep rising global temperatures below 2°C.
According to engineering specialists IMI Critical Engineering, the development and uptake of green hydrogen solutions, which use renewable energy to transform water into hydrogen, will be key to hitting the Paris Agreement targets. To support the industrial adoption of hydrogen energy, the company has launched the new IMI VIVO Electrolyser, which passes an electric current through water via a membrane, breaking it down into hydrogen and oxygen.
Giuseppe Buscemi, President of IMI Critical Engineering, Europe, says: "Hydrogen created from green energy sources such as wind, solar, or geothermal energy is increasingly regarded as a crucial part of our transition to a sustainable future. Yet though previous International Energy Agency reports have predicted it will grow to 18 percent of the energy mix by 2050, the latest DNV research makes for troubling reading."
Courtesy of IMI Critical Engineering.