Fugitive Emissions Journal had the pleasure of speaking with MRC Global's Vice President of Downstream, Industrial & Energy Transition, Matt Hartfiel, and Executive Director of Valves and Automation, Charles Metrailer, to discuss the company's commitment to mitigate emissions and the ways in which it engages and collaborates with its customers to do so.
By Angelica Pajkovic
Fugitive Emissions and ESG
Concerns over the impact of fugitive emissions on the well-being of both the environment and the public have grown significantly over the past several years. More and more, industrial plants and facilities are subjected to regulations and consent decrees that require a reduction in emission levels. As valves account for a large percentage of the fugitive emissions released from an industrial plant, end users are increasingly seeking out valve subject matter experts (SMEs) to learn how they can improve and more safely comply.
With the more recent use of Environmental, Social & Governance (ESG) factors to measure the performance and accountability of a corporation's carbon footprint, there has been a renewed impetus for companies and their employees to gain a better understanding of what standards need to be followed from a reliability and safety perspective. Investors are making ESG a primary focus, especially in relation to reducing greenhouse gasses such as carbon dioxide and methane, to reduce the impact of climate change. As such, many believe that it is in the best interest of the end user to consider ESG requirements holistically across all their process equipment, both to reduce the environmental impact and to attract capital. "We have received a growing number of requests from end users in the midstream and downstream sectors seeking to gain a comprehensive understanding of valve industry testing standards," stated Metrailer. "It is critical for end users to be in full compliance with ESG requirements and consent decrees. In addition, the U.S. Environmental Protection Agency (EPA) has recently introduced regulations in the upstream and midstream sectors to reduce methane."
Hartfiel continued, "Recent studies suggest that roughly 60% of fugitive emissions released from process equipment within an industrial plant originate from valves. Because of our trusted relationships, customers are looking to MRC Global to help navigate these challenges and ultimately reduce their emissions footprint."
A History of Mitigating Emissions
With thousands of different valve brands available, the mission to procure the most reliable valve while meeting the required standards can be a difficult task.
MRC Global's robust Supplier Qualification Process provides the ability to recognize subtle differences between vendors and to document adherence to those varying standards. "MRC Global began looking into emissions technologies at the onset of the API 622 and API 624 standards. Upon receiving questions regarding more stringent fugitive emissions restrictions, we quickly recognized the need to make changes," said Metrailer. "One of the first things we did was to transition our inventory so that the products we stocked and supplied to the end user met the new requirements. As new standards were subsequently released, such as API 641, we optimized our inventory and supply chain strategy accordingly."
"The next thing we did was to create training material to help individuals understand what the new specifications entailed," continued Hartfiel. "One of the major challenges of this process was, and still is, the lack of a general understanding of the standards. After ascertaining that there was a need for this type of information, we began to gather data and add resources that could answer the various questions surrounding emissions and valves."
"As our primary objective is to always be a value-added resource to our customers, we utilize our training to fill the growing knowledge gap and empower our customers to better understand and utilize best practices," said Metrailer.
Today, approximately 94% of the valves that MRC Global supplies are certified under Low Leak Technology standards. Although many individuals in the industry now have a basic understanding of what the current standards are and how to incorporate them into day-to-day business, MRC Global continues to offer training and supplementary services so that its customers are using the most effective technology.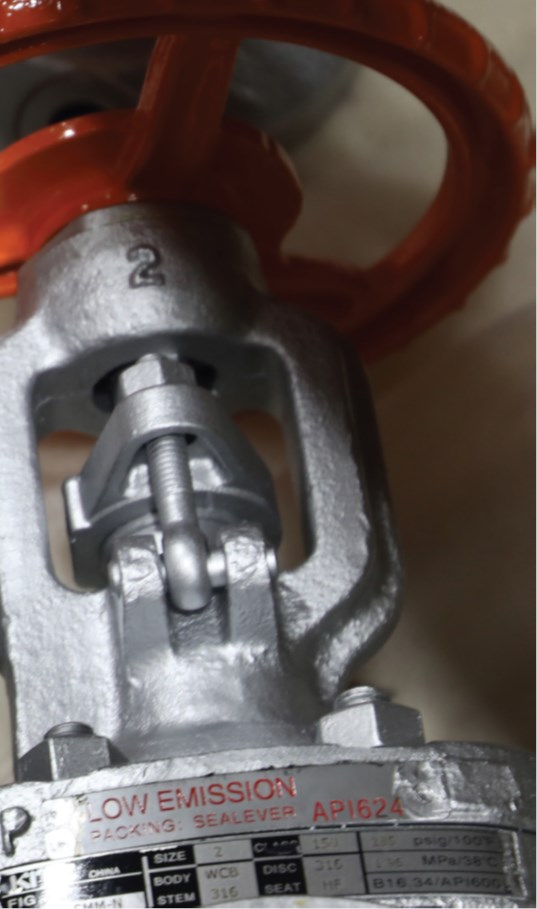 Reliable Partners

"In the past, companies would often refer to their inhouse valve 'guru' or SME for advice on valve technology and compliance. As organizations continue to evolve, end users are turning more often to their strategic suppliers for expertise and reliable information," stated Hartfiel.
"Valves and valve applications are extremely complex, requiring extensive knowledge to navigate standards, options and applications," explained Metrailer. "Our team of engineers is a collaborative group with both manufacturing and end user backgrounds, offering more than 100 years of technical expertise on valves and their various technologies. Our customers come to us to help them assess the options and select the safest and most suitable product for their applications."
Comprehensive Services
In addition to industry experience, MRC Global offers value to its clients through the specialized selection of high-quality valves that employ innovative technologies and meet emerging standards. Due to constant communication and discussion with a diverse customer base, MRC Global has successfully evolved with every major market change over the last century. The rapport it builds with its customers provides the company with the information necessary to anticipate the future needs of the industry and provide viable solutions.
Investing in its robust Supplier Qualification Process is yet another way that MRC Global maintains its position as a leader in the industry. By developing long-term relationships with the best manufacturers in the world and constantly searching for new, reliable sources for PVF products, MRC Global delivers quality goods at competitive prices, in accordance with industry and customer specifications.
"By using an in-depth Supplier Qualification Process that focuses on manufacturer site specific approvals, the inspection of inbound products and a rapid response for any issues that emerge, MRC Global provides its customers with the confidence and peace of mind that they have come to expect from working with the world's leading PVF distributor," commented Hartfiel.
Looking Forward
As a company recognized for its dedication to helping clients navigate advancing energy technology, MRC Global is excited for the future opportunities in the energy sector.
"When valves or other process equipment leak into the environment, it impacts our quality of life. It is vitally important to understand end user applications and continue offering progressive solutions that will create a safer environment," stated Hartfiel.
"There is a common goal across all industries to become carbon neutral," added Metrailer. "Many of our largest customers are among the leading investors in green energy and decarbonization technology, and we will continue to enhance our product and service offerings to support their changing requirements."
"It is inspiring to work together to reduce emissions, for the benefit of all, and to witness a renewed desire to find materials, vendors, and design changes that will help to accomplish this end," said Hartfiel. "At MRC Global, we are proud to be part of these investments and are looking forward to the next 100 years of providing critical products to support the world's energy and infrastructure needs in an ethical and environmentally friendly manner."
MRC Global at a Glance
It is no secret that MRC Global is the largest pipe, valve, and fitting (PVF) distributor in the world. The company has earned its reputation as the premier supplier for the PVF industry. It has a rich history of excellent customer service that dates to 1921 and has continued to grow and expand globally. Today, MRC Global employs more than 2,600 employees worldwide, and has a 25 strong global network of valve automation centers, 13 of which are in North America.
Quick Facts
• Company President & CEO: Rob Saltiel
• Headquarters: Houston, Texas
• Worldwide Locations: Over 151 service locations (113 Service Centers, 25 Valve Automation Centers,13 Distribution Centers)
• Products and Services: Pipe, Valves, Valve Automation & Fittings
• Industry Markets: Gas Utilities; Downstream, Industrial and Energy Transition; Upstream Production; Midstream Pipeline