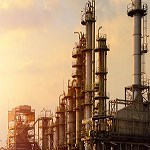 Suncor Energy Inc. has become the latest major oil company to commit to achieving net zero carbon emissions by 2050. The new goal is an upgrade from its current program adopted in 2015 to reduce emissions intensity from upstream operations by 30% by 2030, and matches the 2050 target set by oilsands producer rival Cenovus Energy Inc. last year, as well as Canada's official national goal.
The new target is the Calgary-based company's third emissions initiative – the first was set in 2009 and achieved by 2015 – and that adds weight to Suncor's pledge, said CEO Mark Little.
Suncor said it expects to reduce its overall greenhouse gas emissions by 10 megatons per year by 2030 from 29 megatons per year in 2019.
Suncor says it will grow to be the third-largest electricity producer in Alberta thanks to current low-emissions projects including the $300-million, 200-megawatt Forty Mile Wind power project in southern Alberta and a $1.4-billion natural gas fueled cogeneration project to generate steam and produce 800 megawatts of power at its oilsands Base Plant near Fort McMurray in northern Alberta.
© 2021 The Canadian Press