Issues and Opportunities
FEATURED STORY
ESG Improvements Through Emissions Reduction:
The Environmental, Social, and Governance (ESG) movement has gained traction, with many investors and stakeholders now actively demanding that companies engage in ESG improvements, and publicly show progress by providing regular reporting on how those goals are achieved. Oil & gas producers and refiners are also announcing ambitious plans to measure, reduce, and report emissions over the medium- and long-term. It is easy to overlook what the immediate technology, equipment changes, and process improvement practices will need to be implemented to achieve ESG goals. New technology adoptions, and reviewing outdated practices and equipment retrofits, can build stakeholder confidence with respect to the reporting of greenhouse gases (GHG) emissions, volatile organic compounds (VOC), and hazardous air pollutants.
By Bruce Ofori, Sales Development Manager, Emerson Automation Solutions
Increasing public pressure, evolving regulations, and global initiatives on climate change is compelling govern­ments to initiate policies to align all industry players on climate change and sustainability. The calls have been so great that the Securities and Exchange Commission is current­ly creating reporting guidelines, so companies can provide consistent and accurate accounts of their ESG programs, alongside standard finan­cial reports. Increasing regulations around emissions places a strong demand on industry players to be conscious and responsible for the environmental impact of their op­erations. Control valves account for about 60% of fugitive emissions in industry and offers an opportunity to improve environmental sustainabil­ity performance through emissions reduction initiatives.
Fugitive Emissions
Fugitive emissions refers to the un­intentional and undesirable emis­sion, leakage, or discharge of gases or vapors from pressure-containing equipment or facilities. In addition, these emissions are unanticipated; as such, they are not detected by typ­ical monitoring and control devices. Since the typical control equipment and facilities cannot detect them, fu­gitive emissions can also be called uncontrolled or unanticipated emis­sions. Fugitive emissions have be­come a key concern for end users, operators of oil & gas, chemical & petrochemical plants, as well as reg­ulators across the globe.
Government regulations, health and safety programs, and increasing public pressure is forcing end users, valve manufacturers and suppliers, and oil & gas operators and con­tractors to become more conscious of this new trend, and find ways to reduce emissions. It is also becom­ing increasingly difficult for plant operators to keep up with the pace at which government regulations are changing. Ageing assets go­ing through many cycles, incorrect technology choice, and valve sizing, often escalate emissions to a signif­icant volume.
Valve Fugitive Emissions – Find it, Fix it and Report it
Several outdated practices will need to be addressed to reduce the im­pact of fugitive emissions on the environment. Outdated practices like scheduled maintenance that follows a calendar rather than actu­al equipment conditions, a reactive maintenance 'break-fix' culture, lack of real-time monitoring of actual or potential issues, and manual main­tenance practices causing delays or employee exposure to risk, are some outdated maintenance practices that inhibit emissions reduction. A more proactive way of tackling fugitive emissions includes switching to low bleed options to use recovered gas, and ultimately reducing inspection cost, replacement and retrofits with electric actuators, and proper equip­ment and packing designs.
Challenges, Value Enablers, and Impact
For end users to align and meet strin­gent regulations on fugitive emis­sions, using a proven and tested ISO 15848 compliant valve packing will help reduce maintenance costs, by providing years of reliable service, reduced emissions, and extended service life of equipment in operation.
By adopting a proactive maintenance, 'find and fix' culture, customers will be able to prevent significant penal­ties and shutdowns from unexpected leak violations. With a growing num­ber of ageing assets, it has become difficult to achieve lower emission rates when valves have undergone thousands of mechanical cycles. De­pending on the application, a wide variety of certified valve packing is available from vendors to address root causes of emissions, product losses and maintenance costs.
Environmental, Social, and Governance
ESG initiatives and impact are rap­idly becoming a hot topic in the oil & gas industry. Industry leaders are acting now by setting goals, imple­menting initiatives, and reporting the outcome of these activities in antici­pation of requirements to come. With no uniform standards and guidelines, some companies are already taking the necessary steps to address these issues by reporting and sharing some best practices necessary for attaining ESG goals.
One major initiative is the use of re­cycled and renewable feedstocks to create low carbon alternative fuels. Other processes collect biogas from various agricultural and waste sourc­es, and then convert those potential greenhouse gas emissions to sale­able biomethane for injection into natural gas pipelines.
Another source of envi­ronmental improve­ments comes from the reduc­tion of fugitive methane emis­sions. Remote oil & gas production areas and pipelines often use natural gas as a motive force for instrumentation and valve actuation, and methane is vented with each stroke or bled continu­ously. One way to reduce incremen­tal emissions is by reviewing practic­es and equipment for crude oil, con­densates, and pro­duced water stor­age tanks. Crude oil tanks emit methane and other light ends as crude oil pressure decreases from the separator to the atmospheric con­ditions of the storage tank, this is the flashing process, and it causes losses.
Additionally, most control valves and/ or pumps in chemical service tend to emit pollutants through packing and seal leaks. All of these emission sources can be substantially curtailed and even eliminated through proper equipment design, replacement with electric actuators, or improved pack­ing designs.
ESG Improvements Through Automation
An enabler of significant greenhouse gas emission reduction are new de­signs in valve actuation that allow natural gas-actuated valves to be re­placed with low and even zero emis­sion alternatives.
Also, some automation suppliers offer a variety of low bleed alternatives for natural gas-powered instrumentation, as well as very low power electrical al­ternatives which can run on the power provided by small solar systems.
In many cases the savings generated from the reduced methane emissions, reduced testing requirements, and ad­ditional natural gas production pays for the instrument retrofit or replace­ment. The equipment adheres to the much more stringent methane emis­sion regulations recently passed in the United States and Canada. Adopting new and valuable set of technologies, expertise, and customer engagements will be increasingly critical to enable the decarbonization of hard-to-abate sectors – from power, energy, chemi­cals, and metals production.
Sustainability in Focus
With the current focus on promoting environmental initiatives through multiple channels such as emissions reduction, waste reduction, and envi­ronmentally friendly products, many end users and valve manufacturers are required to replace, retrofit, and supply low emissions products to meet new regulations, while being a positive force within their communi­ties of operation. By embedding sus­tainability throughout the value chain, valve suppliers and users can ensure a continued and sustainable busi­ness. Some other channels include minimizing safety risks, and adopting new technologies, to help stay ahead of increasingly stringent and com­plex emissions regulations. Invest­ment in non-emissive technologies as well as decarbonization of current hard-to-abate sectors and processes will result in improvements for sus­tainability and safety. Regardless of maintenance strategy, implementing new valve technology from a trusted provider can help uncover issues be­fore impacting a plant's environmen­tal compliance, reliability, and safety.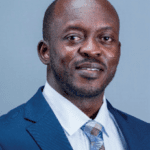 References:
Karan Sotoodeh, 2021, Prevention of Valve Fugitive Emissions in the Oil and Gas Industry 2021. https://www. sciencedirect.com/topics/engineering/fugitive-emission
Lisa Miller, 2022; Proper valve Stem Sealing Best Practices, Lisa Miller , 2022. https://www.automation.com/en-us/ articles/july-2022/proper-valve-stem-sealing-best-practices