For the last few decades, executives in the oil and gas industry have been able to deploy Leak Detection and Repair (LDAR) programs designed to find a strong balance between staying compliant and keeping costs low. The vast majority of companies in the industry have always aimed to do the right thing in reducing emissions and protecting the environment, but the world today is different than it was even five short years ago; society as a whole has taken up the cause of emissions reduction as a critical priority, and all of us are being asked to step up and do more. In response, oil and gas companies have answered the call, and many of them are now reevaluating their existing LDAR programs in an effort to not only go beyond compliance demands, but to do so while simultaneously reducing costs.
By Jared Metcalf, VP of US OGI Operations & Terence Trefiak, Vice President of LDAR, Canada, Montrose Environmental
The Long-Term Strategy Behind Going Beyond Compliance

While the majority of oil and gas companies recognize the need for the regulation of emissions, many are understandably concerned by the potential financial ramifications that any new federal or state requirement might bring. This has led to a somewhat antagonistic relationship between industry and policymakers that still permeates today. Though no fault lies with either side in the creation of this dynamic, both parties are unable to make any meaningful progress as long as they remain in what can best be described as a stalemate.
The topic of emissions reduction has largely flown under society's radar with brief, periodic moments in the mainstream spotlight. This, coupled with a general lack of information regarding the extent of exactly how harmful emissions are to the environment, has allowed the aforementioned relationship between industry and regulators to persist with little interference from the masses. People are paying attention now, however, and all of us, including those within the oil and gas companies themselves, are more aware and knowledgeable of the negative implications resulting from releasing chemicals into the environment. Fortunately, leaders throughout the industry and every organizational layer across oil and gas companies around the globe are recognizing the costs of emissions as the impetus for change.
Most oil and gas companies have done and continue to do their part to reduce emissions in accordance with federal and state regulations. After all, as noted earlier, most companies genuinely want to do the right thing and protect the environment, and a primary goal of executives and operators is to maximize product supply, which means to detect and repair leaks quickly is in their own best interests. The more product they keep in their pipes, the better for them and the environment. A win-win. Conversely, the flipside to that goal is that executives and operators also prioritize cost reduction. The pursuit of lower costs, however, is one that lies at the heart of an outdated mindset that stands in the way of meaningful change: "To go beyond compliance and conduct additional LDAR than what is mandated is to unnecessarily increase costs." This line of thinking might have served companies well in the past, but it is based on an old truism that, however accurate it may have been years ago, no longer holds up today.
A company that designs its LDAR program to merely meet compliance is increasingly being perceived by investors as a company that is not so much compliant as it is content with the status quo. Investment firms are now making it clear that they will think twice before investing in an oil and gas company unless that company shows a willingness to voluntarily regulate itself and go beyond compliance. As such, companies are being asked to report their green initiatives and dis-close their plans to reduce emissions to current and potential investors.
Admittedly, the idea of investing more resources to design a voluntary LDAR program that goes beyond compliance can cause a bit of trepidation in companies hoping to keep costs low. For the executives and operators of these companies, they might feel that having to step up and prove to investors that they are willing to increase their own emissions reduction efforts beyond that which the law requires puts them in an operational catch-22 of sorts; on one hand, oil and gas companies need to make an appeal to investors by showing how "green" they are, yet they need to also show those same investors their profitability—which necessitates the driving down of costs. And, historically, a company's LDAR plan has been viewed as an expense that should be kept low, not a benefit that should be embraced. And this is the very mindset that a company must change for the sake of its own long-term success.
The reality is that failing to implement voluntary LDAR programs will cost a company in the long run, especially now that many of the fears and challenges that have kept companies from doing so are becoming moot. From investors demanding to know a company's green initiatives to the continued innovation of new technology, implementing a voluntary program that goes above and beyond compliance not only makes sense, but it is also feasible to do so in a way that reduces—or, at least, offsets—costs.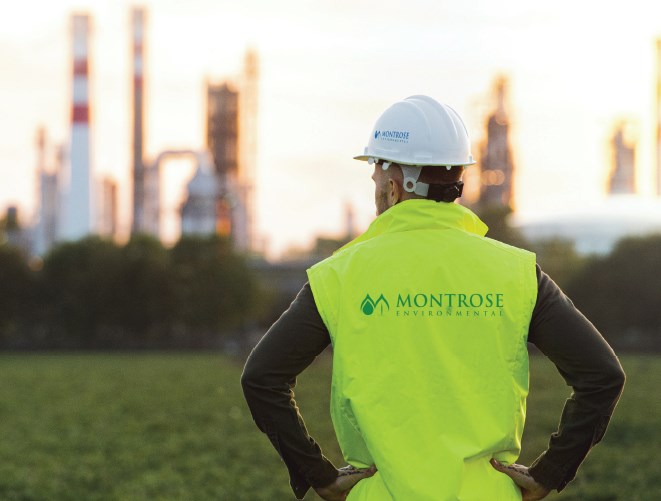 Advancements in Technology Make Cost-Effective Monitoring Achievable
Companies taking the initiative to implement their own voluntary LDAR programs that go beyond compliance are realizing more benefits to a great-er degree than they anticipated. With new technologies and improvements to existing tools for ambient monitoring and fenceline monitoring, facilities are being efficiently inspected and maintained in ways not previous-ly possible. In fact, some companies are seeing the greatest benefits and cost reductions by combining and us-ing multiple technologies in tandem.
For example, a company that utilizes the right combination of LDAR technologies can inspect the components of a facility in approximately two hours, as where the use of traditional LDAR equipment and methods can take up to a full eight-hour day. As a result, the company is able to catch and repair leaks of all sizes in a fraction of the time, which leads to a greater reduction of lost product and lessens a leak's environmental impact.
Some companies are also using sensors in portable equipment and drones to inspect multiple facilities in a single day. Doing so gives them a high-level view of their facilities that enables greater insight into the health of their components. In every case, these companies are finding that the dollar value of retained product (com-pared to how much product was lost over time from leaks allowed to persist under prior LDAR methods), more than offsets the costs of inspecting facilities and repairing leaks with advanced technologies.
Additionally, when a company implements a program voluntarily, it has the freedom to tailor that program to its needs and utilize whatever technology it deems efficient and practical. This is how companies are able to detect leaks via the use of technologies like drones. While they may not be recognized by regulators depending on the location of a facility, drones can still be used in voluntary programs to inspect potential leak points faster than with Method 21 devices. There is no need to have the drones vetted and approved by a regulatory body. In turn, data collected from drones and other cutting-edge technologies help validate a company's green initiative efforts to investors.
However, if these new technologies had a "downside" for companies still hesitant to adopt emissions reduction practices that go beyond compliance, it would be this: The efficiencies of deploying multiple technologies are proving so great for the companies that implement them, they will, ironically enough, only spark further regulatory change. Much like grading students on a curve, companies that become incredibly efficient at inspecting their facilities are going to raise the bar for everyone else. Instead of having to inspect a component once a year, for example, companies may be required to inspect it six times a year. For companies that have the right technologies in place, this will be a relatively low-cost and efficient process. Meanwhile, companies slow to adopt new technologies will find themselves saddled with the very thing they are trying to avoid (i.e., increased costs).
The Benefits of Going Beyond Compliance

When companies take the initiative to voluntarily adopt new technologies and processes to reduce emissions, everyone benefits. Advancements in LDAR make it possible to inspect multiple facilities in a single day at the same cost it would take traditional LDAR methods to inspect one location. Companies can gain the ability to see their facilities holistically and monitor them 24/7, enabling them to detect and repair a leak within potentially minutes of it first occurring. To put it another way, a leak that could have taken months to find is being found immediately. This translates into a huge cost savings for the company and a positive impact on the environment.
Some companies who have implemented their own voluntary LDAR initiatives are seeing up to a 30% reduction on their program costs, along with a sizeable reduction in their emissions. They have also in-creased safety in their facilities by embracing innovative technologies, such as optical gas imaging (OGI), that detect leaks sooner while also reducing the time inspectors spend on site and eliminating the need for scaffolds and lifts. These efforts are paying dividends for companies, and investors and society as a whole are taking notice as well.
Conclusion
Change is already here, whether companies are prepared for it or not. But change also brings with it opportunity for those willing to look for it. When a company chooses to implement its own voluntary LDAR program, it is making a commitment to not only better protect the environment—but to also invest in itself by adopting new technologies that improve efficiencies, lower costs, and keep more product in the pipe. Undoubtedly, going beyond compliance is the long-term strategy for success.

About the Authors

Jared Metcalf is the VP of US OGI Operations for Montrose Environmental Group, Inc. Jared has a B.Sc. in Industrial Technology and Instrumentation provides logistical and operational support to Montrose Enviornmental's United States crews. He is our lead contact for interacting with clients in both office and field settings. Jared's extensive experience in providing professional fugitive emission monitoring services across North America and internationally has given him the expertise to help clients meet compliance requirements. Jared specializes in the design, setup, and implementation of LDAR programs using Optical Gas Imaging.

Terence Trefiak, founder and owner of Target Emissions Services, acquired by Montrose in 2019, brings over 20 years of industry experience to the Montrose team where he currently serves as Vice President of LDAR, Canada. Prior to joining the Montrose team, Terence worked in various Engineering positions for companies such as ConocoPhillips and BJ Services. He is an expert in fugitive emission management and specializes in Optical Gas Imaging for GHG and LDAR compliance. Terence is a Registered Professional Engineer in Alberta, Canada and is a member of the Association of Professional Engineers and Geoscientists of Alberta. In 2016, he received recognition from Ernst and Young as Entrepreneur of the Year in Canada. Terence holds a Bachelor's of Science Degree in Chemical Engineering from the University of Calgary.