FEATURED STORY
NEWAY: Global Leader In Sustainable Solutions
For Industrial Valves
Headquartered in Suzhou, China, the company is the country's largest industrial valve manufacturer, establishing nearly 80 long term strategic client partnerships globally to meet growing market demand. Fugitive Emissions Journal had the pleasure of speaking with Bob Michael, Vice President of Quality and Product Compliance, and Vincent Lu, President of Valve Division, at Neway headquarters, to discuss the company's proactive approach to everchanging emission standards, and its extensive line of product offerings guaranteed to meet all levels of compliance for industrial valve applications.
By Sara Mathov & Sarah Bradley
Global Company
Established in 1997, Neway has over 20 years of experience in manufacturing valves for the industrial sector. Neway maintains that quality is the key to its success. The high end quality of the company's products is partly due to design standards, but also because of the fact that Neway has complete control over manufacturing processes, with inhouse foundries and a forge facility for its valves. Neway prides itself on delivering finished products to its customers in a wide range of materials. Products include gate, globe, check, ball, butterfly, safety, 6A and wellhead equipment, as well as a variety of speciality valves widely used in several applications.
Close to 70% of Neway's sales are generated overseas. With a worldwide distribution network and branch offices in the U.S., the Netherlands, Italy, Singapore, UAE, and Africa, the company distributes its products wherever high quality valves are demanded. The company's continuous commitment to pursuing advanced technology through innovative developments is the key to its global success. "Neway does not focus on simply selling product, but rather working alongside clients to develop strategic partnerships and exchanges. One of Neway's absolute goals is to create and maintain close partnerships with end users," said Michael.
In 2006, Neway opened an office and warehouse in the greater Houston, TX area to act as a sales and distribution center for the American market with a focus on marketing and selling Neway brand products in the petroleum, petrochemical, chemical, pipeline, and power industries. Houston is known as the North American capital for the oil & gas industry, as many of Neway's major end users have their global headquarters in the city.
In addition to housing a valve QAQC facility staffed by a full team of engineers and field service technicians, the Neway Houston office is also home to two other Neway divisions: Neway Oilfield Equipment – 6A upstream sector of the oil & gas industry; and Neway CNC-USA – sales and service for the CNC machine tool industry.
"Neway recognizes the profound impact our global network can have in each of the local communities we serve. Therefore, it is our corporate social responsibility to become a positive force in these locations," said Lu. "We encourage our global offices to actively participate in local outreach programs.
It is the responsibility of each subsidiary to identify and assess the initiatives that will have a significant impact on their community. Examples of such activities include: school improvement & scholarship fundraisers, recycling/waste reduction programs, and donations to local charitable organizations."
Innovative Power Generation
Neway provides valves and valve solutions for various sectors in the industry, including newer forms of energy production, to help reduce emissions. "Power generation that uses conventional steam thermal expansion into turbines is still the most diffused and traditional method to produce the main demand of power for industrial activities and civil applications," explained Lu. 

"Conventional thermal power from fossil fuels is around 80% of the total power generation and will remain high for the next decade."
Cogeneration, use of biomasses or other wastes because of human activities are still growing in parallel, opening new demands for valves able to approach HT services, flow of muds & bulk materials, including district heating applications. Renewable resources that already use thermal conversion, such as solar, wind farms or geothermal may need specialized valves that are included in Neway's production range.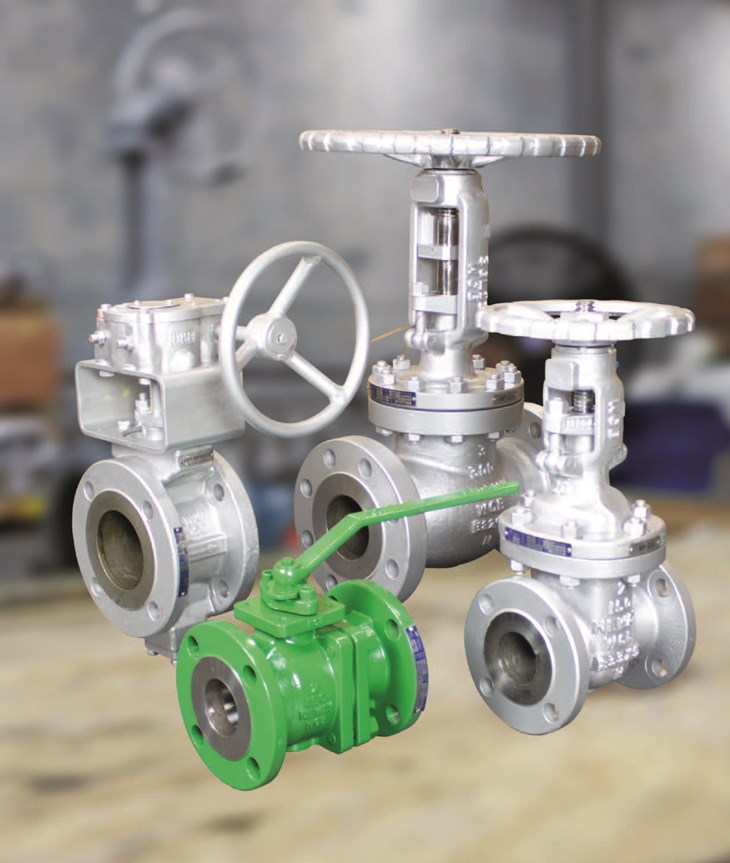 In the last decade, conventional plants need to improve efficiency and reduce emissions through a progressive increase of operating temperatures and pressures. Therefore, valves, turbines, and other pressure containing parts need to evolve using materials and production methods that improve endurance strength and guarantee reliable functionality for the expected life at new challenging operating conditions.
"Neway, thanks to advanced design and production methodology, can provide a full range of valve demands for power generation, including conventional and improved thermal cycles, renewable resources, and related applications. Neway has a complete range of professional certificates including fireproofing, low leakage, SIL, 4500TS, and more. Our experience and performance in the power industry can meet numerous customers' requirements," stated Lu.
Nuclear power is another example of a clean energy source that Neway will continue to be a part of. "In nuclear power stations, it is critical to consider safety, sealing, anticorrosive performance, and reliability of nuclear valves, which have a crucial effect to the system. Nuclear power stations include conventional and nuclear islands.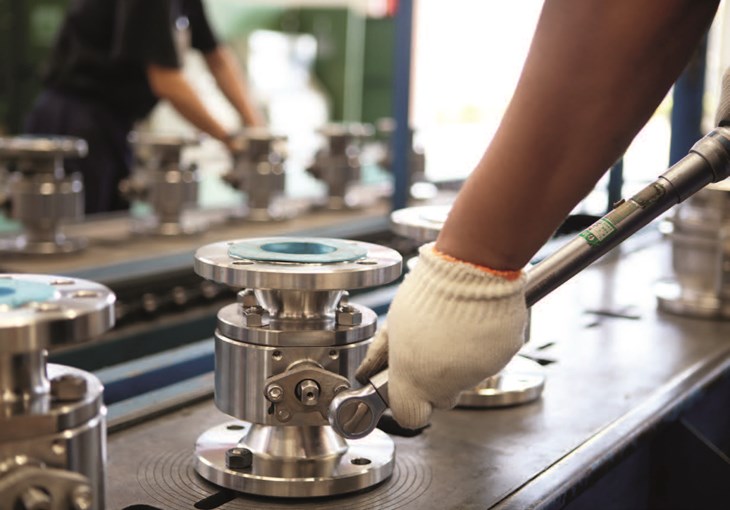 Accordingly, valves can be classified as nuclear class 1,2,3, or nonnuclear," said Michael. "Neway has an extensive production range of nuclear valves and is qualified by NNSA with nuclear class 2,3 and ASME N&NPT certificates with nuclear 1,2, and 3. Neway is in cooperation with Nuclear EPC companies in global nuclear projects. We are a leading manufacturer of nuclear valves for new generation technology of EPR, AP1000, and HuaLong#1."
Safety needs to be a fully integrated part in the design and production philosophy of nuclear valves. Neway has integrated this key factor by starting and ending with full awareness of safety during each step that needs to be taken during designing and production of nuclear valves. The valves are exposed to a lifecycle test including 2,000 cycles with high temperatures, fluid interruption, seismic and end loading. This qualifies Neway's nuclear globe, gate, butterfly, check, and ball valves to safety class 2&3, standard class 2&3 and seismic I for nuclear industries.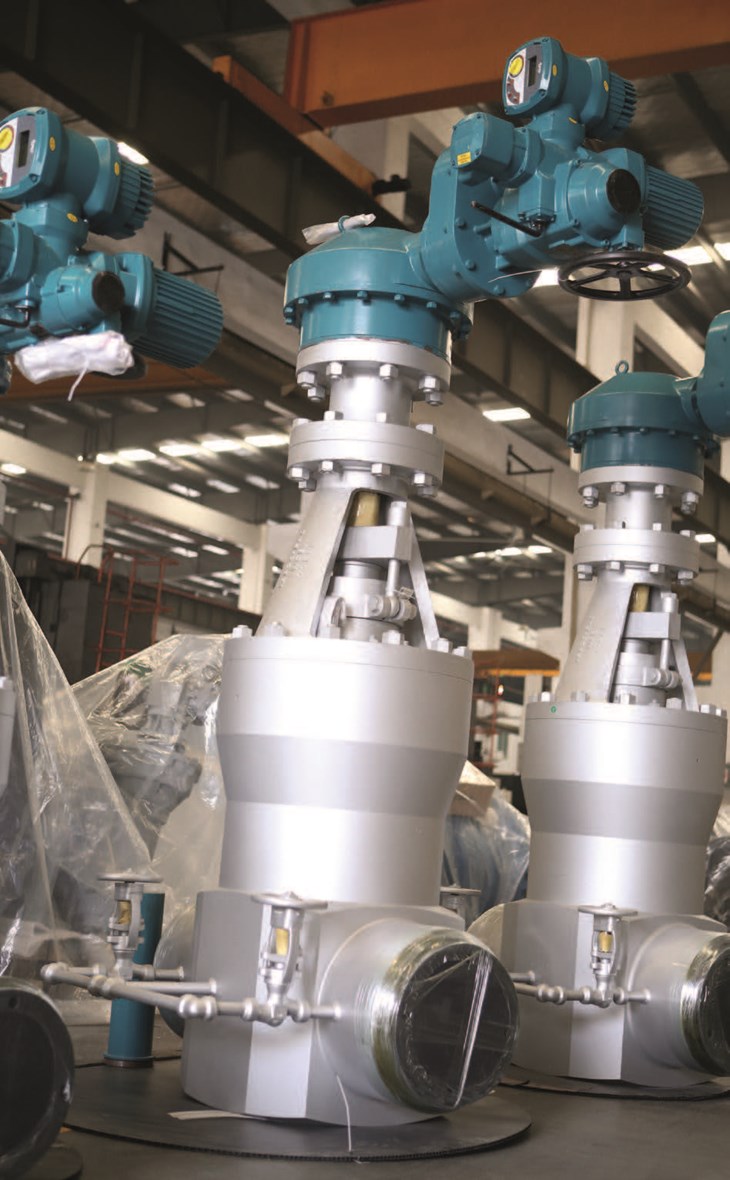 Sustainability from Within
Neway understands that businesses have both an opportunity and responsibility to make effective conservational changes to ensure a sustainable environment for future generations. "We are actively involved in promoting environmental initiatives through multiple channels such as raw material conservation, waste reduction, and the development of environmentally conscious products," asserted Lu. "As the industry moves forward with low emission initiatives, many users and owners have requirements in place for low emission products from their suppliers. Neway has designed and certified multiple lines of our product, to industry accepted practices, which will enable our clients to meet their low emission needs."
Neway is dedicated to maintaining the highest standards of business conduct and ethics. "As responsible corporate citizens, we have a duty to consider the social, environmental, and economic impacts of our business decisions," Lu continued. "Neway is committed to being a positive force in the communities where we conduct business through continued sustainable development initiatives. These core values of corporate social responsibility are Neway's guiding principles for business activities."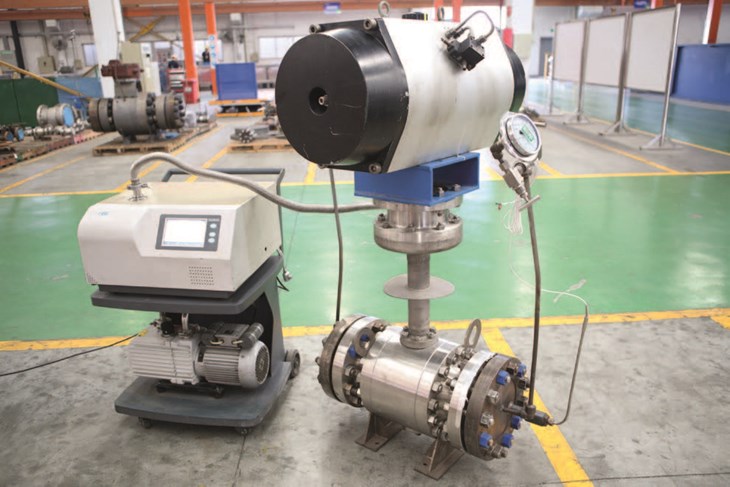 Proactive Approach to Fugitive Emissions
Neway has taken a proactive stance to design and certify several product lines that will enable clients across the world to meet their needs for low emission valves. Based on international and domestic industrial standards and customer requirements, the company has set higher internal quality assurance standards to maintain comprehensive, full quality management. They have also implemented a world-class testing center that enables them to independently complete all tests, from product prototype tests to final inspection.
Neway was one of the first valve manufacturers to start supplying valves that were compliant to API 624, accomplished by third party witness testing. Neway has completed certified witness testing on the company's full range of API 600 valves, API 623 globe valves, API 603 gate valves, and API 602 forged valves. For valves outside the scope of API 624, Neway can provide special stem sealing arrangements that are tested to ISO15848-1 class A & B, TA-LUFT and other custom testing standards. Most recently, Neway achieved API 641 certification for their floating ball and butterfly valves.
As many refineries are moving forward with industry-mandated turnarounds and upgrades, Neway is often given the opportunity to install low-emission products in aging facilities to ensure compliance with these new emission regulations. Neway will continue to strive to be on the cutting edge of future emission standards.